Impress Yourself with INTIMO-TECH!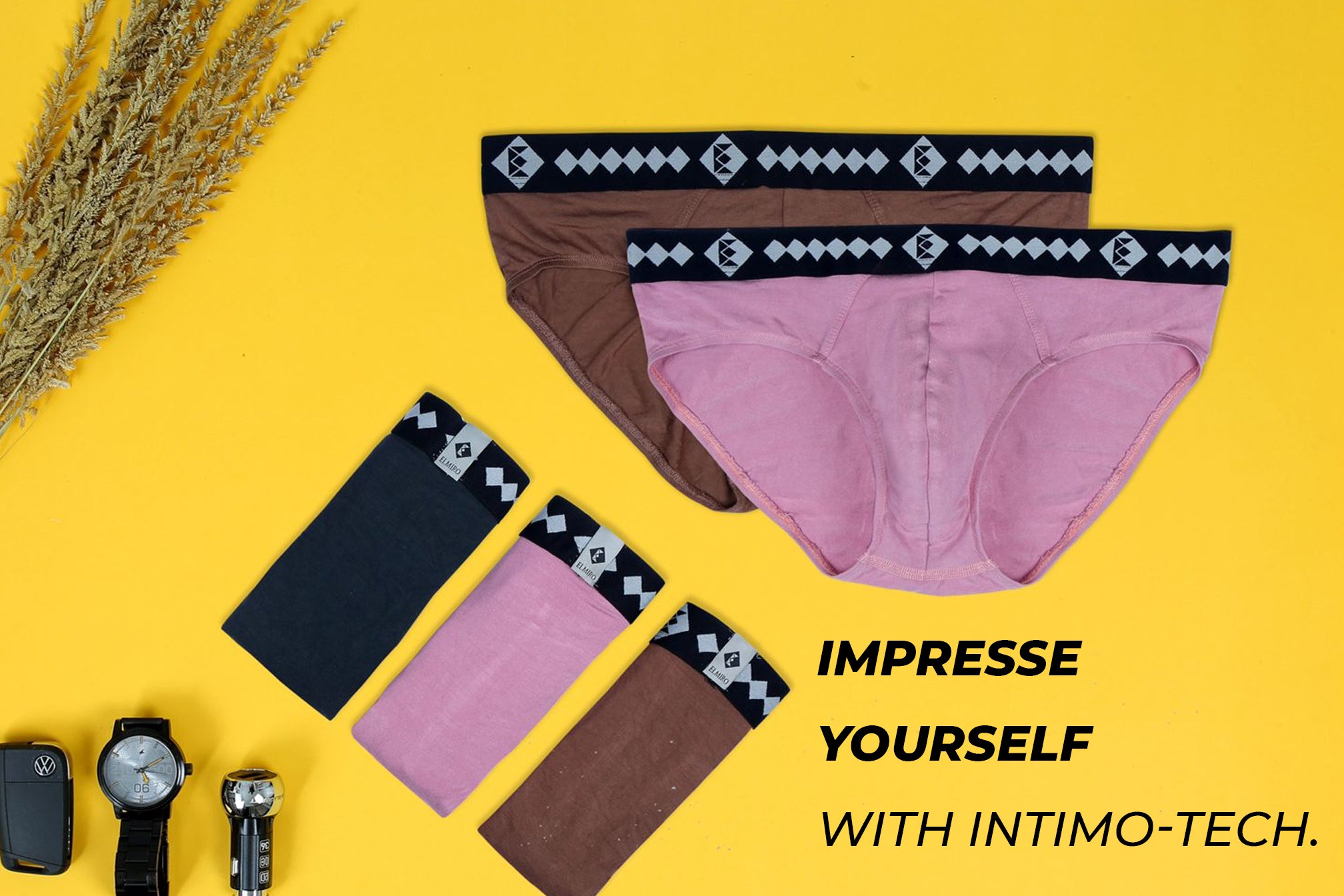 Gone are the days when you put on so much efforts to impress someone, it is an era of self-care hence it is time for you to impress yourself. We men add so much layers on ourselves that sometimes we forget that we also need the love and care we have been providing others, this is the reason ELMIRO bring to you an underwear that has been curated with INTIMO-TECH. Wait, are you thinking what is that? Then this blog is definitely going to be an insightful read for you.
INTIMO-TECH comes from two distinct words, intimate and technology. With the help of technological advancement of our Research & Development team we are here to provide the accurate care your intimate parts seek. When you are looking into garment industry it is important for you to know that comfort is not just limited to cotton and softness is not just limited to silk, we have grown in an abundance quantity with unlimited more possibilities and INTIMO-TECH defines exactly those possibilities. Below mention elements will reconfirm this.
Ultra-soft and Durable Waistband
There is no need for any mid-day readjustments in front of people, our products are crafted with utmost care and is ensured to give your skin a gentle touch. Moreover our technological advancement makes it certain that there are no after marks of the band.  
Moisture Wicking Technology
Our products are developed using the fabric with the ability to pull moisture away from the skin using tiny, built-in capillaries. Usual fabrics hang onto your sweat, making your garment heavy and unpleasantly clammy.  Our modern technical fabrics which draw moisture away from the body ensuring you stay cool and dry.
These fabrics can extend in both directions – crosswise and lengthwise, which creates better elasticity and makes them perfect for delivering the satisfaction that one seeks from an underwear. The amalgam created by different materials enables such an extensive property to come into existence and serve the human kind.
Anti-microbial Properties
Our fabric fights off to all the favourable conditions that assist the pathogens to develop on the surface of the fabric. It also reduces the growth and development of odour-causing bacteria to extend the life of products and decrease the number of washes needed. Due to the innovative composition of the fabric, it is naturally resistant to all sorts of microbes.
Super-soft Breathable Fabric
The fabric enables air to get it and sweat to ooze out with tiny pores in the fabric, larger than water vapour molecules (so these can get out) and much smaller than drops of rain (so only air can get in). It is considered to be lighter than cotton and feels much softer to skin than silk.
Well, this are just a few of many features that INTIMO-TECH curated underwear possess, visit us next time to check out more about ELMIRO's.
Collection 2019
Sale 70% Off
Title for image